ABOUT NEXT GENERATION OIL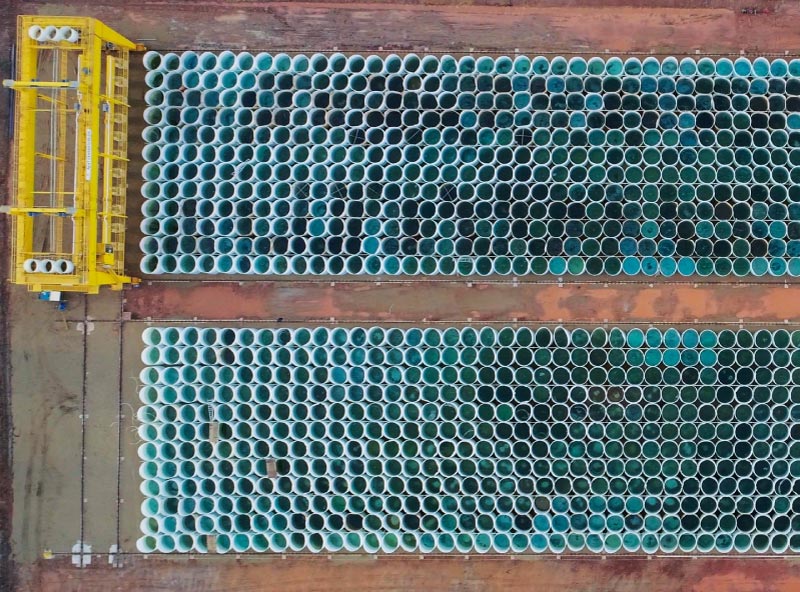 Next Generation Oil Sdn Bhd is a Malaysian based company that has developed a commercially viable process for the cultivation of micro algae, on an industrial scale, and the extraction of crude algae oil.
This process has been developed over the past 20 years by Peter Kim, a South Korean chemical engineer. Peter Kim focused on engineering and process innovations and improvements rather than genetic engineering, and as a result developed his Algae-Modular Automated Plantation ("A-MAP")TM technology, (a combination of patented cultivation and harvesting technologies).
Next Generation Oil is setting up the world's largest Algae-Modular Automated Plantation and crude algae oil extraction facility in Malaysia, using best in class methods to produce a 50% cut of crude algae oil (CAO) and a 50% residual biomass of dry algae cake (DAC).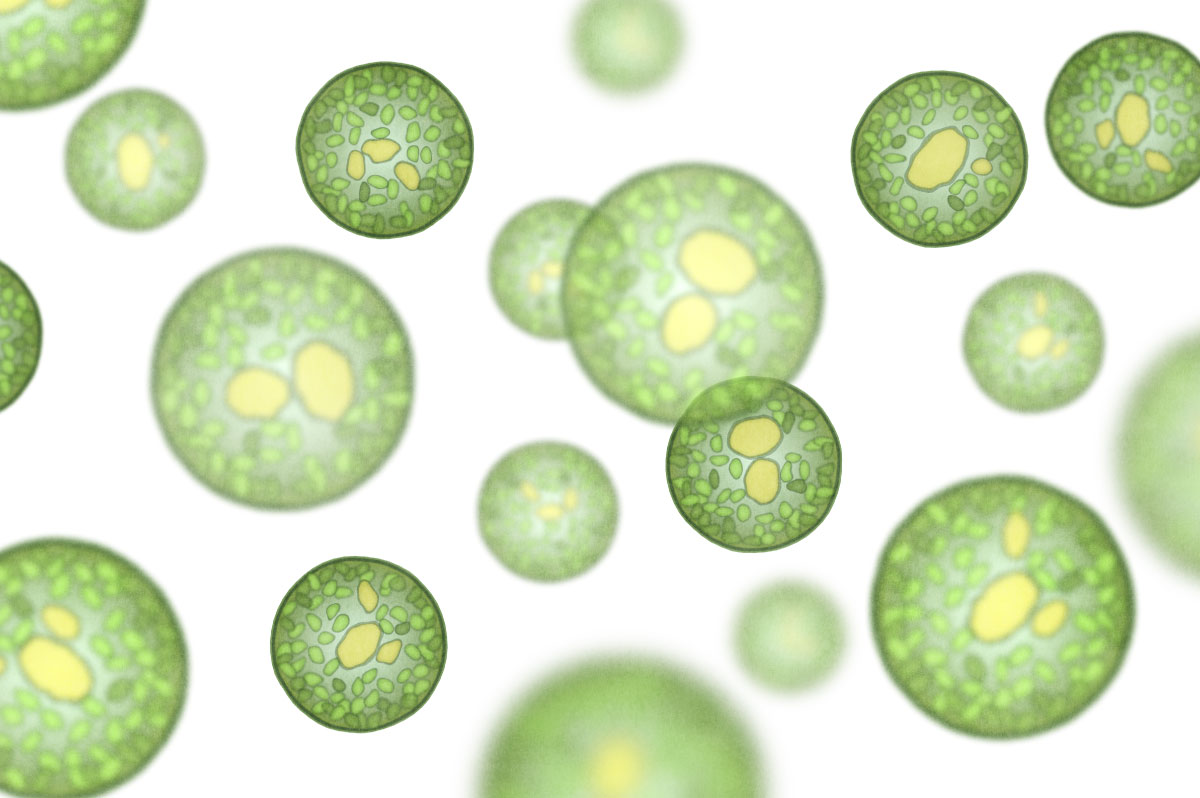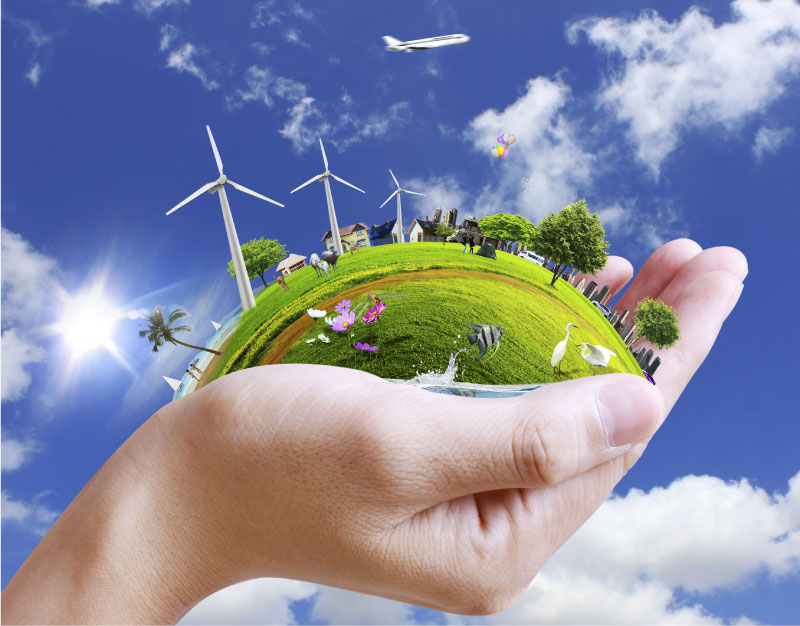 Next Generation seeks to aggressively grow its plantation and oil extraction facilities in order to meet the exponentially growing demand for sustainable, efficient, carbon neutral and renewable fuel for the power generation and transportation sectors, and our algae cake as a substitute for paper pulp and animal feed.
The International Sustainability & Carbon Certification (ISCC)
is an international certification system covering all kinds of bio-based
feedstocks and renewables.

The objectives of the International Sustainability and Carbon Certification (ISCC) system are to establish an international, practically viable, and transparent system for certifying biomass and bioenergy. With proper certification, ISCC can:
 Contribute to a reduction in greenhouse gas (GHG) emissions
 Promote sustainable use of land
 Promote traceability
 Protect natural biospheres
 Ensure social sustainability
 Next Generation Oil is the world's FIRST and currently the ONLY algae cultivation company to be certified by the ISCC.
Peter Kim is a chemical engineer graduated from George Mason University, Virginia, USA.
He has over thirty-five years international experience mainly in the USA and South Korea, conducting and overseeing research and development on biofuels in the renewable energy sector. He has also been involved in the design, engineering and construction of biodiesel and chemical plants, including storage and distribution facilities.
Peter has six patents to his name in the field of biofuels and renewable energy. He is also an accomplished entrepreneur having founded several companies specialising in engineering and construction of biodiesel production plants, as well as the storage, distribution and marketing of biodiesel.
He is currently the Chief Executive Officer and principal shareholder of the Next Generation Group, the inventor of the Algae-Modular Automated Plantation (A-MAPTM) technology, principal technology consultant to the microalgae plant in Kumagaya, Nagoya, Japan and the USD$220 million plant in Okinawa, Japan.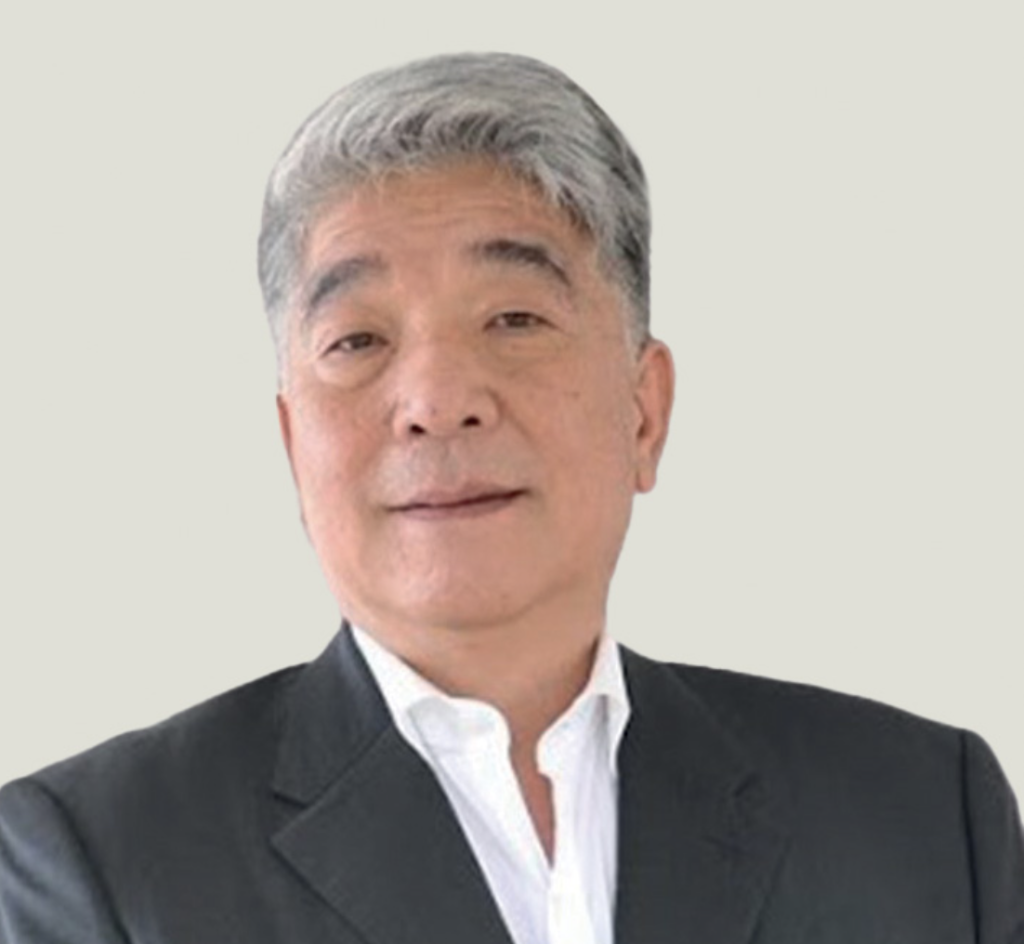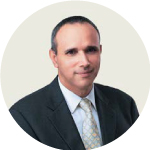 Dato' Indera Mohamed Moiz
Executive Chairman
Dato' Indera Mohamed Moiz is a businessman with over thirty years experience in the corporate world. He heads his family's group of companies which are involved in the property, plantation and manufacturing sectors.
Dato Moiz holds a Bachelor of Science degree in Business Administration (Finance Major) and is also a keen polo player.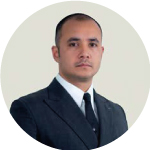 YAM Tengku Panglima Raja Lt. Kol. Tengku Amir Nasser Ibrahim Shah Ibni Al-Sultan Abdullah Ri'ayatuddin Al Mustafa Billah Shah, SSAP. , SIMP.
Deputy Chairman
YAM Tengku Amir has a rich business portfolio, which covers agriculture, property development, mining, hospitality and health care sectors. This multi-industry exposure has developed his business acumen and enabled him to have a broader insight into the business world. 
He holds a Bachelor of Arts Degree in Business & Marketing Management from Oxford Brookes University, United Kingdom.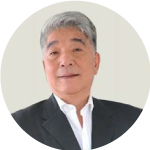 Peter Kim
Chief Executive Officer
Kim JaeHoon, Peter, a chemical engineer by profession, has over thirty-five years international business experience in the renewable energy sector, ranging from research and development to production, storage and distribution.
Peter perfected the production and commercialisation of microalgae cultivation through the A-MAPTM technology system. 
Peter has six patents to his name in this field.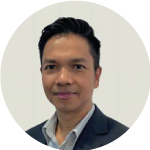 Melvin Rohan Padmanathan​
Chief Operations Officer
Melvin has twenty-five years experience in the downstream sector of the oil and and gas industry. Melvin also served as Senior Vice President in a New York based private equity company. 
He is a Bachelor of Commerce graduate from Deakin University, Melbourne, Australia with a double major in Economics and Marketing.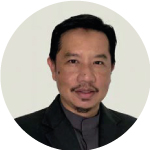 Dato' Ahmad Feisal bin Ahmad Tajuddin​
Chief Financial Officer
Dato' Ahmad Feisal has twenty-five years of experience in finance, corporate advisory and compliance. He is a board member and chairman of several companies in Malaysia and is currently the Treasurer for the Olympic Council of Malaysia. 
He holds a Bachelor's Degree in Accounting and Finance with Honours from De Montfort University, Leicester, England and  also has a diploma in accountancy from Universiti Teknologi MARA, Malaysia.
.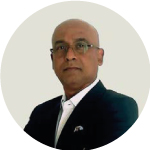 Stanley S Sinnapen
Non-Executive Director
Stanley S. Sinnappen is a seasoned lawyer with a twenty-six year track record. His area of expertise is in dispute resolution with a specific focus on commercial law. He has also been involved in the IPP sector for over twenty years.
Stanley is a graduate of the University of Wales, Aberystwyth, and was called to the Malaysian Bar on 18th February 1994.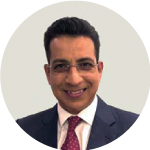 Dato' Wasi Khan bin Israr Ahmad
Director - Engineering & Procurement
Holding a degree in Mechanical Engineering from the University of Glasgow, Dato' Wasi Khan has more than twenty-seven years experience in the oil and gas industry in both the upstream and downstream sectors. 
He is currently the founder, shareholder and Group Chief Executive Officer of several engineering and integrated information technology system based companies.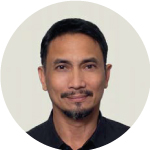 Dato' Mohamad Zekri Bin Haji Ibrahim
Director - Land Matters and Government Liaison
Dato' Zekri started his career as an Advocate and Solicitor of the High Court of Malaya. He is currently a Board member of As Syams Power Sdn Bhd, an energy and power generation company. 
He was appointed as the Chief Operation Officer for Tahan Insurance Malaysia Berhad from 2004-2009 and served as Board Member Ex-Officio for Yayasan Guru Malaysia Berhad from 2005-2007.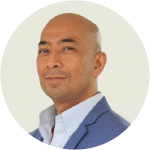 Almi Rizal Bin Abu Mansor
Head of Marketing - Europe
Almi Rizal has been focused on the A-MAPTM algae technology on sales and corporate finance-fund raising over past 6 years.
He has over 15 years investment banking experience and helmed a Main Board public listed company. Almi Rizal holds an LLB (Law) Honours Degree and Diploma in Accounting.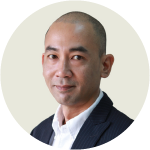 Rizal Adam Hon
Head of Marketing - USA
Rizal was instrumental in the successful formation of Deep Green Biomass LLC ("Deep Green") and is part of Deep Green's management team. Deep Green is spearheading our entry into the Global Oil and Gas and Bio-Fuel customers in the Americas.
Rizal was CEO of Nimbus Cloud Services, a Private Cloud computing services company before joining the Algae revolution. He is also a pioneer in the IPv6 industry and Co-Chair of the Malaysian Chapter of IPv6 Forum.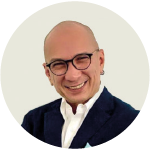 Norman Getty Dutton
Head of Marketing - Asia, Middle East & Africa
Norman Dutton has twenty-nine years of experience in the field of sales and marketing and has his network across the globe with strong representation in Middle East, North Africa, Australia, Pacific Islands and Europe.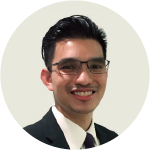 Gary Ravin Padmanathan
Head of Energy & DAC
Division
Gary has fifteen years of experience in the oil and gas industry and has served as the Head of Operations of a publicly listed Malaysian oil and gas conglomerate.
He also has extensive work experience in Malaysia and China. Gary holds an Electrical and Electronics Engineering Degree with First Class Honours from Universiti Tenaga Nasional, Malaysia and an International Master of Business Administration with Distinction from Birmingham City University, United Kingdom.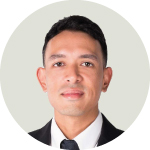 YM Dato' Indera Tun Putera Yasir Ahmad Shah Mohamed Moiz
Head of Business Development - CAO
YM Dato' Indera Tun Putera Yasir Ahmad Shah graduated with a Bachelor of Arts in Political Science and International Studies from the University of Melbourne, and a Graduate Diploma in Economics from City University London.
He is the founder of Darul Makmur Security Force, and co-founded SAS Empire Sdn Bhd, a company involved in the construction sector.
He sits on the board of various companies involved in mining, real estate and plantation.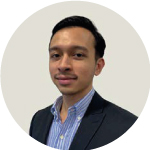 YM Tun Putera Iskandar Alam Shah Mohamed Moiz
Head of Business Development - Power Generation
YM Tun Putera Iskandar graduated with a Bachelor of Science in Management from the University of Nottingham.
Tun Iskandar previously interned at the World Islamic Economic Forum and currently works at Next Generation Energy Sdn Bhd looking to develop crude algae oil powered power plants in Malaysia and the region.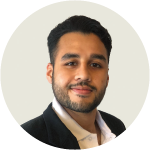 Farriz Irfan Khan Bin Dato' Wasi Khan
Business Development
- CAO & DAC
Farriz graduated with a Bachelor of Science in International Business Management from the University of Surrey in 2018.
He has experience in integrated information technology system-based companies, construction, and property development, as well as in business development and client relationship management.
Farriz is currently employed at Next Generation Oil to develop the CAO & DAC division in Malaysia and other regions.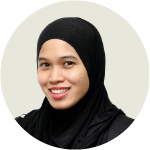 Dato' Nor Juliana Binti Ali
Head of Human Resources
Dato' Juliana has a MHSc in Industrial Organisational Psychology. She has served in operational and strategic corporate HR in BRDB and Sime Darby, a multi-industrial GLC in her decade span career.
She strives to develop and manage a sustainable and competent human capital to grow with Next Generation Oil.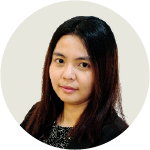 Yivon is a Fellow of ACCA, a Chartered Accountant with the Malaysian Institute of Accountants (MIA), an Associate Member with the Chartered Tax Institute of Malaysia(CTIM). She is a licensed company secretary and tax agent.
Previously attached to a Big 4 firm, and multinational companies, she is rich in practice experience involving audit, tax planning, company secretarial and management consultancy assignments for a wide array of industries.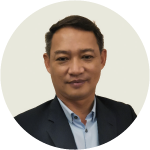 Mohd Hanif Tan
Head of Compliance
A graduate in Bachelor of Business Administration, Hanif has 30 years of experience in Operations and Human Resource in various industries – Manufacturing, Oil & Gas, Automotive and Heavy Engineering. His last position prior to joining NGOSB was Chief Operating Officer of Bumi Flow Technologies (M) Sdn Bhd.
Learn more about renewable energy and sustainability